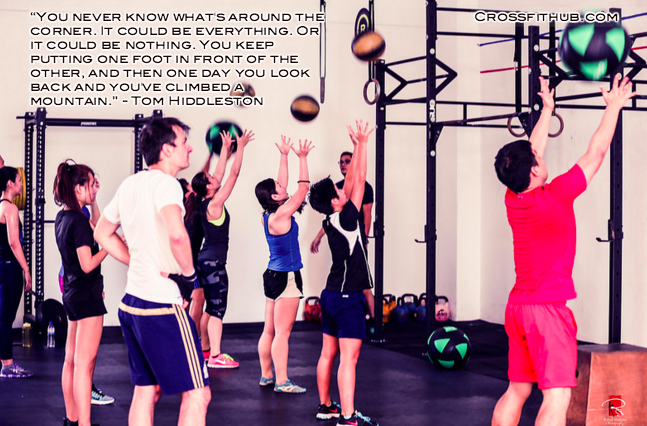 Action not only in WORD, but in deed matters and this MAKES ALL THE DIFFERENCE!
Work towards your goals, having clear purpose and direction, combined with deliberate action!
Take time to breathe.
Regroup and find focus.
Purpose, interest and inspiration will guide and lead you to what is most important, rewarding and needed for your balancing act, called life!
Prioritize, clean, sorting, and complete
Never lose sight of the things that are important
Meditation , relaxation, visualization as well as reaffirming your goals and dreams will go a long way enhancing your life overall.
Make a list of the things that you enjoy doing and try to do at least one or two of them every week.
Find activities that are going to help you relax
Allow focus on what matters most, important in your personal and your business life.
You can and must take the time and make the effort to change.
Clear your mind, relax and enjoy the things that you like doing. Come CrossFit! Connect with like-minded people and community. Help each other. Help one another. Share generously.
This is the TRUE PATH to happiness, fulfillment, joy, health and well-being!
How you look and feel, will also affect how you live and want to execute and enjoy your Life!
Have you CrossFit today? Come join us for a workout!
Like us and more updates at CrossFit Hub facebook
Follow us at CrossFit Hub instagram
CrossFit Athletes at The Hub 
Get to know your fun loving CrossFit Trainers
Sign up for a CrossFit Membership
It's fast, easy, secure!