Not sure if CrossFit is for you? Come attend our intro class at CrossFit Hub Singapore!
Classes are open to everyone, and will be scaled to your fitness level. It is compulsory to attend the intro class before joining the regular CrossFit classes, unless you have prior CrossFit experience.
Advance booking is required. Please contact us here to ensure yourself a slot for the CrossFit intro class. Walk- ins will not be entertained.
CrossFit Intro Class Schedule at CrossFit Hub:
Saturday: 11AM-12PM
Sunday: 11AM -12PM
S$30/ session per pax
OR SMS/call us at 65-84223062 to book your CrossFit Intro Class.
It is all you need to determine if CrossFit Training is right for you.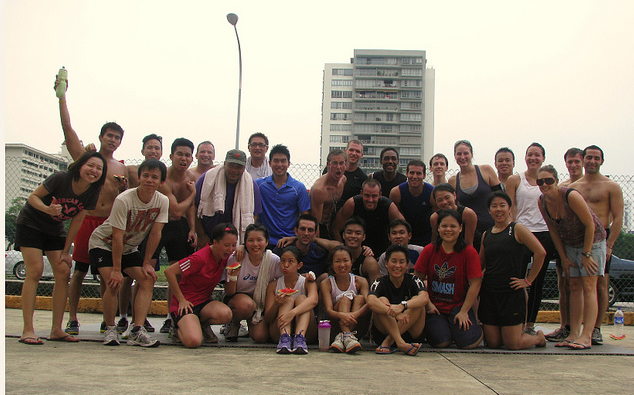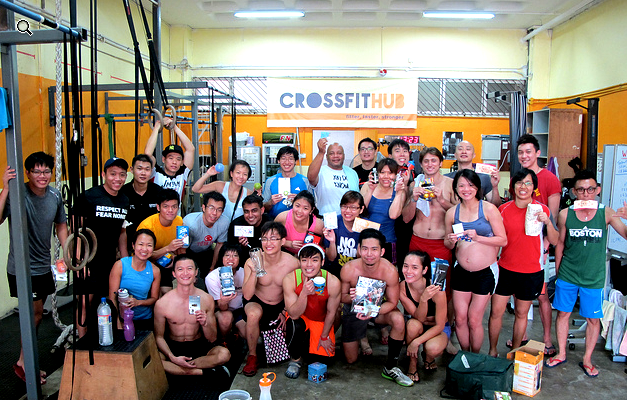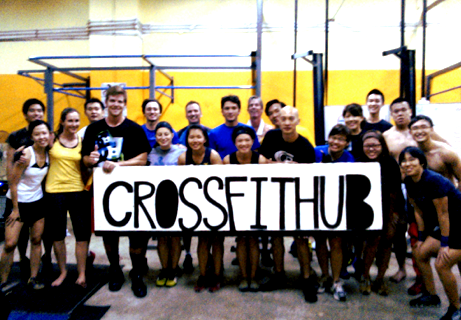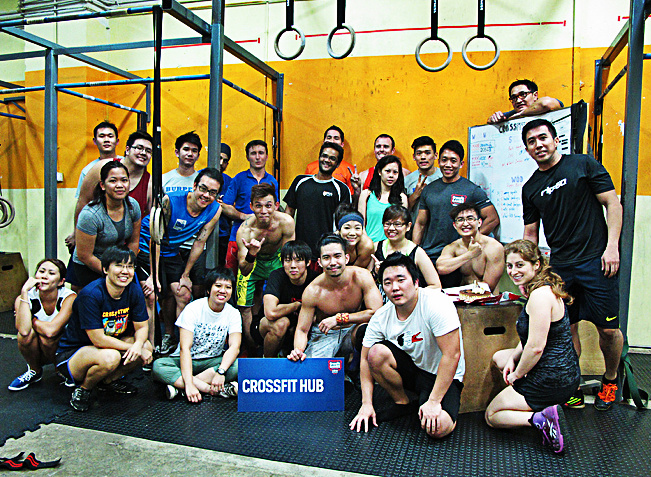 ---
You are truly FIT when you are competent in : Endurance, Stamina, Strength, Flexibility, Power, Speed, Coordination, Agility, Balance and Accuracy! CrossFitallows you to be competent in these basics, and this will give you the ability not only to excel in any given sport, but to survive life's little challenges too!
Because of this philosophy, elite military and police unit quickly adopted CrossFit as their primary physical training tool, as did many top fighters, elite athletes, and now the everyday civilian!
SMS/call us at 84223062 to reserve your place for your CrossFit Intro class, or you can email us here.
Come to a fun, friendly and conducive environment!

 CrossFit Hub Singapore is one of the most awesome CrossFit community in Singapore. Come learn CrossFit and WOD with us!
---
Sign up for FREE CrossFit updates, news and tips from us! Just enter your Name and Email address in the form below, then check your mailbox, follow the instructions given to confirm your sign-up. Your privacy is guaranteed!
---
What is CrossFit
Crossfit focuses on achieving competency in endurance, stamina, strength, flexibility, power, speed, coordination, agility, balance and accuracy. These merits form the basis of your fitness level, allowing you to excel in any given sport, and perform daily functional movements easily even as age catches up on you!
Because of this philosophy, elite military and police units have adopted CrossFit as their primary physical training tool. Many professional athletes such as martial arts champions have also taken up Crossfit as a strength and conditioning program. So why not you too?
The Crossfit program is designed to deliver broad, general, and inclusive work outs. With universal scalability, the sport welcomes all committed individuals regardless of experience. The needs of Olympic athletes and our grandparents differ by degree, not kind. We scale load and intensity; we don't change programs.
"We don't have the agility of gymnasts, the power of a weightlifter,
or the endurance of a marathoner but we have more agility,
power and endurance than any gymnast, weightlifter or marathoner."
~ Coach Glassman