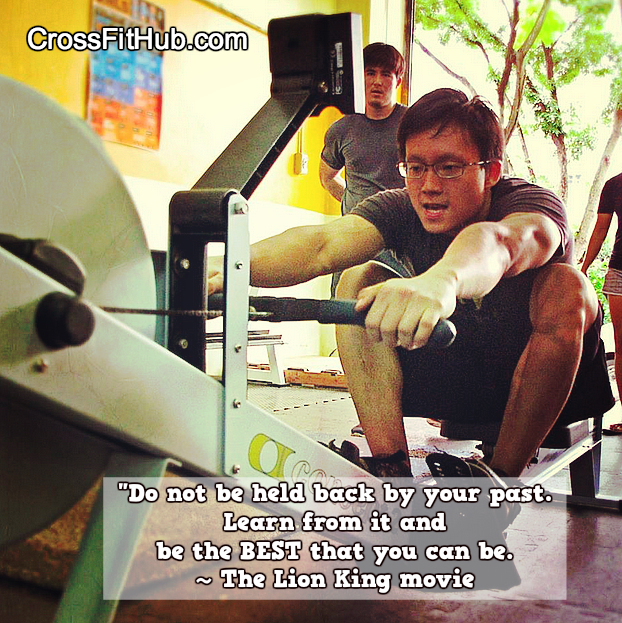 Here are some delightful tactics that can empower you to motivate your self to a better body, health and vitality. Whether you are looking to lose a lot or just a few pounds or you want to exercise more to tone your body, you can create an action plan that can help you stay motivated.
Conviction is the primal way for you to motivate yourself to exercise more or to stick to a diet. Faith in yourself is also known as self-efficacy and it means that once you believe that you can do something, no matter how hard, you do it.
Those that have a lot of self-esteem believe that they have the power to make changes in themselves. Those without solid self-confidence will find that they will have a much more difficult time sticking to any fitness plan such as CrossFit and will not exert much effort.
A staunch support system of friends and family keeps almost anyone motivated to reach their goals. When a person starts a new fitness plan or diet program, many changes need to happen. It is important to surround yourself with others that can support you and understand your personal fitness goals. Let those around you know that you need them to support your new goal and try to include them in your objectives.
Your enthusiasm will soar if you keep a positive attitude towards your new fitness and CrossFit goals. Think about the positive aspects of a healthier lifestyle and exercise plan and keep that in mind you may be tempted to skip a day at the gym.
When following any fitness plan, it is also important to remember that you may have setbacks or you may not achieve your goals as fast as you had hoped. Keeping your stance positive even during the rough times will help you stay focused on your goals.
You will find that you have an easier time staying motivated when you make a plan and keep at it. Without understanding each step you need to take to reach your goals, it will be harder to focus on the destination. For example, if you are trying to eat healthier, write down what foods you want to eliminate and foods your want to add to your diet. As you progress, compare your results with your plan and that will help you stay the course.
Intrinsic and extrinsic are both types of motivation. Understand what they mean and which one helps keep you motivated. Those who are intrinsically motivated do not need outside forces, such as rewards to stay focused. They have the power from within to stay motivated. Other forces, such as rewards or praise from others, motivate those who are motivated extrinsically. Most people feel motivated both ways. Understand what kind of motivation keeps you passionate.
Another great way to stay motivated is by diversifying activities. When you start to feel upset, you can set it aside and do something you really love. It might even be possible to include what you love doing to help you achieve your fitness aims.
Like us and more updates at CrossFit Hub facebook
Follow us at CrossFit Hub instagram
CrossFit Athletes at The Hub 
Get to know your fun loving CrossFit Trainers
Sign up for a CrossFit Membership
It's fast, easy, secure!