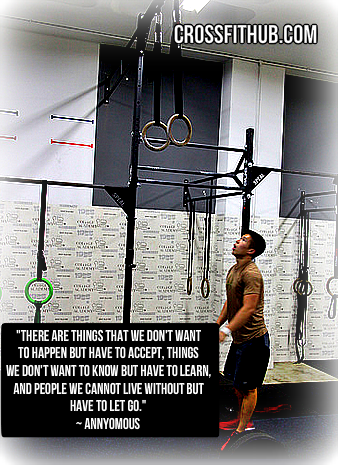 The only thing standing in the way of a lean and fit physique is you. Adopt the tips here into your lifestyle and you will see results in a matter of weeks.
1) Try Green Tea
Green tea significantly reduces total fat in the waist and skin areas. Green tea has the catechins, proven to raise your resting metabolic rate. That means you keep burning fat longer, turning the body into a well-oiled fat burning machine. It has also been shown, the catechins interact with the caffeine in green tea. A perfect substitute for coffee, green tea is high in antioxidants making it a natural stimulate.
2) Increase water intake
Drinking more water helps the body reduce fat deposits. The kidneys do not function correctly without enough water intake. If they don't work properly, some of the load is discarder to the liver. If the liver is doing the kidney's work, it can't concentrate on its' main job of metabolizing fat. More fat will remain in the body and fat burning stops. So drink the right amount of water improves metabolism and keeps your fat burning at full capacity. Water also flushes out toxins and imp roves the body's ability to stay healthy.
3) Build muscles
Muscle keeps you metabolism active and burning calories. Adding muscle improves your body fat composition ratio. Muscles are an active tissue that continually renews itself so it always needs calories. While normal cardio burns fat only during the exercise, weight training builds muscle ensuring body fat continues to burn throughout the day. The main source of energy for muscles is fat. So, even when relaxing or sleeping, you continue to burn calories. The more muscle mass on your frame the more positive effect on your metabolism. To avoid your metabolism from getting sluggish and packing on fat it is important to do regular CrossFit exercises to build muscle.
4) Citrus Fruits
Citrus fruit hikes up the metabolism while supplying a big dose of vitamin C, a chemical used in the process of fat burning. Citrus fruits are ranked as the best fat burning foods you can eat. Oranges, grapefruit, apples and even tomatoes share these fat burning qualities. With the large variety, mix several varieties to for different flavors and taste. Citrus fruit effectively burns fat around the hips and waist.
5) Apples
An apple a day keeps the fat away. Apples contain a substance called pectin that restricts the cells from absorbing fat and assists water absorption from food. This also helps push fat deposits from the body. The antioxidants in apples may also reduce excess belly fat from metabolic syndrome. Apples have a high level of soluble fiber that helps you control hunger pain.
6) Berries
Strawberries, blueberries, raspberries, blackberries, cherries – take your pick. Fruits as a whole are packed with vitamins and minerals. They are low on calories and high in water compared to refined foods. Excellent sources of fiber, berries boost the metabolism, breaking down food and fats. Naturally sweet and delicious, a handful of berries will keep you feeling fuller longer and help eliminate the craving for sugary glasses of artificially flavored, empty calories.
7) Oatmeal
A large portion of oats calorie profile is soluble fiber. Soluble fiber helps control blood sugar and helps you feel fuller longer. Oatmeal also lowers the risk of heart disease and lowering cholesterol. Choose old fashioned or steel cut oatmeal and eat with fresh fruit. Make sure to monitor your serving sizes during diet phases carefully.
Remember, the right diet plan will show you how to combine the fat burning foods to keep your body melting away the flab. There are countless delicious recipes to make the switch painless. Add a regular, consistent CrossFit exercise regime and you will sculpt your body into an object of desire. Do not let another day pass. The new you is ready to emerge.
Like us and more updates at CrossFit Hub facebook
Follow us at CrossFit Hub instagram
CrossFit Athletes at The Hub 
"Dreams are renewable. No matter
what our age or condition, there are
still untapped possibilities within us
and new beauty waiting to be born."
~ Dr Dale Turner
Get to know your fun loving CrossFit Trainers
Sign up for a CrossFit Membership
It's fast, easy, secure!